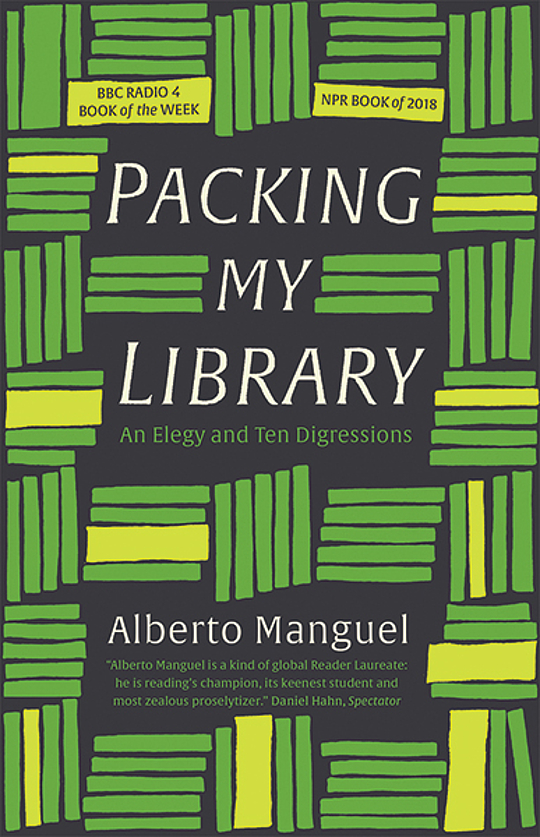 My best friend bought me Alberto Manguel's reflections on a life in books, because she knows me very well. Packing My Library is subtitled An Elegy and Ten Digressions. It opens with Manguel's reminiscence about the last location in which he had set up his library of 35,000 books. His reflections on the serious matter of what libraries are and what they mean to us are punctuated with digressions that often stem from a throwaway thought but also season the whole.
Early on, Manguel warns us that he can't think in straight lines, that he goes where his thoughts lead him, something reflected in his idiosyncratic approach to arranging the books in his library. Manguel groups things by the first language of the author, then by author surname. I've come across people who arrange their books by the spectrum of colours on their spines. I'm pretty much an author surname and publication date arranger, although with non-fiction the size of the book also comes into play, and I don't necessarily arrange non-fiction by author or chronology.
I, too, love a digression.
Continue reading